Train Pet Dog
The TrainPetDog.com is a leading website dedicated to the welfare of Dogs . The aim was to promote public interest in dogs and convey by all possible means an unbiased presentation of the use of dogs .
Knot Genie
The Groom Genie evolved from a brush designed for humans – the Knot Genie. Rikki Mor, a mom of three, was frustrated with the huge cost and lack of effectiveness of other detangling brushes on the market. So she took matters into her own hands and invented what is now known as The World's Best Detangling Brush. Word about this amazing brush spread from mom to mom, salon to salon, Facebook friend to Facebook friend, local news to national news, from the US to the rest of the world. In all the feedback about the brush, a few observations kept reoccurring. One was that sensory-challenged children loved the brush. Another was that many people had purchased a second or third brush to use on their pets. Of course, the lightbulb went on. Work started immediately on creating the pet version of the Knot Genie. The Groom Genie became the first grooming brush that not only detangles and beautifies coats, but reduces a pet's grooming anxiety while strengthening the bond between owner and pet.
The Healthy And Happy Pet Shop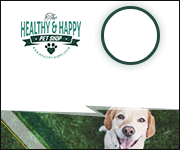 The Healthiest Treats & Best Free Advice Available For Your Lovely Pets.
Remember Your Pet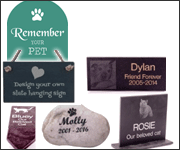 It's never easy to experience the loss of a loved pet. They are part of your family and bereavement can be devastating. That's why we create our pet memorials. They provide a tribute and memorial to your beloved pet that will last forever. All of our pet memorials are hand crafted with care and respect from the finest materials. We are all pet owners and most of us have experienced the loss of a pet, so we understand how important your pet is and why you want your memorial. Remember Your Pet is part of The House Nameplate Company Group and we've been hand crafting high quality personalised products for over 30 years. Our crafts men and women are very experienced and highly skilled. We use both time honoured artisan skills and also the latest computerised technology to bring you the finest quality products, quickly and at a fair price. On this site you will find a range of pet memorials, including headstones, stakes, stones, and plaques. They can all be personalised and on some you can even upload an image of your pet for us to engrave. You may be able to find cheaper memorials online but we're certain that you won't find better value.
Huggle Pets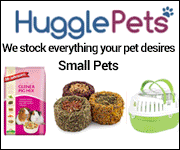 HugglePets is a leading dedicated Pet, Reptile and Aquatics retailer offering a 5-star customer-focused service. All of our products are hand-selected ensuring that we offer only the highest quality products on the market for the best value possible. Our range includes pet supplies, pet food, accessories, toys and cages for a wide breadth of pets such as reptiles, cats, dogs, small animals, and aquatics. We also have a range of small animal, reptile, and aquatic livestock available at our store in Wolverhampton.
Dog Friendly Magazine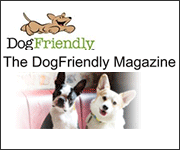 We have the largest database of dog friendly places to visit, eat and services. We have a team of DogFriendly scouts who research every venue, either by completing a telephone questionnaire or by visiting and testing it in person.
Only Natural Pet
At Only Natural Pet, our mission is to support long and healthy lives for your pets by providing truly natural products based on our strict ingredient standards. We do the research on what is and is not healthy for your pet.
Total Pet Supply
Total Pet Supply is a trusted online pet store. We dispense the best quality prescription and over-the-counter products, at the most affordable prices. We have an excellent team that works hard at developing lasting relationships.
Pet Care Choice
PetCareChoice.com is a leading online pet pharmacy that strives to achieve quality service by dispensing superior products at affordable prices. We have friendly pharmacy staff and knowledgeable customer service representatives who are available from 8am to Midnight (PST) daily.
Entirely Pets
EntirelyPets.com is the leader in online pet supplies and non-prescription pet medications. Our vet operated site provides you with a wide selection of pet products at unbeatable prices, with excellent customer service.
Canada Pet Care

Canada Pet Care is a reputed online supplier of pet health care products. We supply top brands of Flea & Tick treatments, heartwormers, dewormers, nutritional supplements, eye, ear and joint care treatments for cats and dogs.
PetAssure Veterinary Pet Plan

Pet Assure has offered a Veterinary Discount Plan and has been helping pet owners save on their veterinary care since 1995.
Pet Care Supplies

At PetCareSupplies.com, we understand that pet care can be expensive and therefore our goal is to help you save money on pet health products. Our mission is to provide affordable pet supplies with excellent customer service. And, we aim to provide peace of mind for pet owners when it comes to shopping for pet products.
FrontPet
Sed tristique purus vitae volutpat commodo suscipit amet sed nibh. Proin a ullamcorper sed blandit. Sed tristique purus vitae volutpat commodo suscipit ullamcorper commodo suscipit amet sed nibh. Proin a ullamcorper sed blandit..
PET PRO SUPPLY
Leading retailer of premium, professional-grade products & supplies for pets. Hassle Free Returns. Norton Shopping Guarantee. Purchase Protection. Great Customer Service. Fast, Free Shipping. Lowest Price Guarantee. Brands: Groomer's Best, Plexidor, Patio Pacific, High Tech Pet, MIM, Edemco.
CatsPlay
Fun and functional, our huge selecton of customized, quality cat furniture provides cat lovers with a wide ranges of choices that are affordable. We offer you products from leaders in the cat furniture industry; our custom made products have solid wood center poles and legs, cut-pile non-loop carpeting, extra bracing and wide wobble-free bases -- furniture unlike any other you have ever seen or owned!
Surprise My Pet
We are family-owned and operated in Jeffersonville, IN. Our goal is to create an extended family ... a community of pet owners to enjoy the toys and treats that we personally select and pack each month. Surprise My Pet will be a reflection of our commitment to the love of all animals and their happiness. Treat your deserving companion to a box of goodies today and experience the joy on their face day after day!